The Mobile Accelerator Program MAP,
@mobileex
You want to be part of the mobile marketplace.
We want to help get you there.
MAP focuses on developing the business skills of mobile business entrepreneurs. Through a series of six half-day workshops, mobile developers, producers, and designers will have the opportunity to connect with industry advisors and each other to form new business connections and receive support to help grow their business.
This six-week program
will provide intensive half-day workshops on the 6 steps involved in developing mobile products/services. A light lunch will be served and participants will receive one free drink at the networking event after each workshop.The program is as follows:
Workshop 1: Concept was held on Janurary 17th, the remainder of the program schedule is as follows:
Workshop 2: Definition & Business Case Thursday, January 31, 2013
City Hall Council Chambers
12:30 p.m. – 4:30 p.m.
At this stage, ideas are expanded to see if they are financially and technically feasible. This workshop will assist mobile professionals to better understand the marketplace.
– How to build a successful business plan
– Examples of alternate business models
– Advice and tools for attracting investors and grants
– Budget management
AGENDA
12:30 Welcome & Introductions

1:00 Business Model Canvas & Planning for Resiliency
Richard Norman, OCAD University
Richard Norman graduated from Queens University with a BA Honours in Geography, specializing in cultural geography and ethnography. After completing additional studies in Geographic Information Systems at the College of Geographic Sciences in Nova Scotia, Richard work extensively for Environmental Systems Research Institute (ESRI), both in Toronto and later in Vancouver, primarily in the resource section including, forestry, government, and land management. In 1999, Richard returned to Toronto and proceeded to focus on digital and interactive environments, working on web development for SONY BMG, Toronto Western Hospital, and Centennial College. Richard focuses on strategic planning consulting; including pervious work as Senior Manager, Interactive Services at TIFF (Toronto International Film Festival) and currently with OCADU's SLab, Kerr Smith, and University College London, while completing his MDes in Strategic Foresight and Innovation at OCAD University.
1:30 Business Planning & Modelling – Where should you be leading?
Andrew Light, Consultant, Additive
Andrew is a seasoned business consultant assisting clients across the globe with dynamic market entry plans and new business models. Andrew's record of outstanding success includes helping prestigious brands implement winning go-to-market strategies and grappling with the intricate connected detail that lies behind developing truly differentiated value propositions.
2:00 Snack Break
2:20 How to Build a Business Plan
Howard Rosen, CEO, LifeWIRE Corp.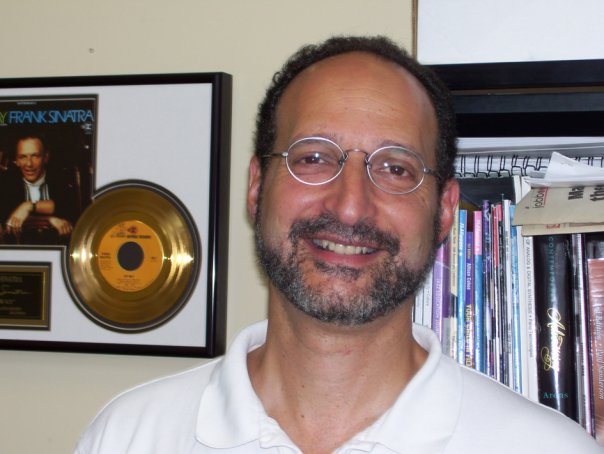 Howard is a leader in the field of mobile health (mHealth) having been named one of the top 30 Global mHealth Innovators of 2011 by the mHealth Alliance (United Nations Foundation / Rockefeller Foundation). Howard recently was one of the primary researchers on "Taking Ontario Mobile" , regularly represents the Government of Canada on the subject in international symposiums, is an industry reviewer for the U.S. department of Health and Human Services, has addressed the U.S. Congress on the subject and is a member of the working task force for mHIMSS as well as one of their conference speakers. He developed the LifeWIRE platform in 2005 and has been refining it in the years since. A Schulich MBA with over two decades of experience in media and entertainment, Howard had a unique perspective in mHealth from which to approach the issue of treatment adherence and patient engagement from which LifeWIRE evolved.
3:20 Working with Carriers
Renee Szuhai, Sr. Project Manager, Huawei Devices
Renee Szuhai is a veteran in the mobile communications industry with many years experience within both device manufacturers and wireless service providers. Her well-rounded mobile communications experience has included direct interaction with mobile device manufacturers, 3rd party developers, and industry standards bodies. Combining an inquisitive nature and strong interpersonal skills have allowed her to hold a variety of roles in technology leading lositions at Nokia and Bell. This also opened opportunities to work with global teams to research and communicate wireless technology and convergence developments back into the Canadian marketplace. At Bell her broad experience opened up opportunities in Services & Device Integration, joint carrier/GSMA initiatives such as OneAPI, and Inclusive Design Research for accessibility initiatives.
4:00 Networking
Workshop 3: Mobile Design & Development
Thursday, February 14, 2013 OCAD University 113 McCaul Street, Room 1525 11:30 a.m. – 3:30 p.m.
This is the phase where both creative and technical design takes place.
– Various design processes
– Scheduling
– Advice and tools for developing across multiple platforms
– Tips for building your team and network
Workshop 4: Testing
Thursday, February 28, 2013
OCAD University
113 McCaul Street, Room 1525
11:30 a.m. – 3:30 p.m.
Testing is vital for both the creative and technical aspects of a mobile project. This is how you make sure your product is hitting audiences in the right way.
– Recommendations for testing
– Possible outcomes
– How to make the most of user testing
Workshop 5: Market Deployment
Thursday, March 14, 2013
Metro Hall, Room 308
12:30 p.m. – 4:30 p.m.
Market deployment refers to the launch, distribution, marketing, and any other public events that may be a part of the lauch of the project.
– Examples of marketing, distribution, event launches
– Tools and advice for being market ready
– Sales strategies
– Tools and advice for assessing success
Workshop 6: Maintenance
Thursday, March 28, 2013
Metro Hall, Room 308
12:30 p.m. – 4:30 p.m.
The product lifecycle does not end at deployment. The project needs to be maintained technically as well as creatively.
– Upgrades, new versions, new features
– Routine maintenance
– Addressing technical glitches, bugs
Is MAP right for my business?
We're looking for the following types of companies:
Startup businesses building mobile applications whose products would be conceived, developed, and sold within one year—mostly for iPhone, Android, and Blackberry platforms.
Established businesses developing mobile applications for future networks, who could benefit from MEIC's access to research infrastructure to test their product's usability, market potential, and technology by linking them to a range of contributing stakeholders including prospective consumers.
Businesses exploring the collaborative development, distribution, and interactive play of mobile applications over the expanding capabilities of the mobile internet.