Havas restructures, hires Helen Pak
Havas Worldwide announced today a
complete restructuring of its Canadian operations that will fully integrate the Toronto and Montreal offices under the Havas Worldwide Canada banner, under the leadership of Ann Bouthillier and Helen Pak.
Pak has been hired as Havas Worldwide Canada's president and CCO, marking her return to the agency world after just over one year at Facebook. Pak made waves when she joined the social network last November as global creative strategist and Canadian lead after more than six years with Saatchi & Saatchi, where at the time of leaving she was the agency's EVP and co-ECD. Pak has also had stints at Ogilvy & Mather, Taxi and JWT.
Bouthillier is stepping in as CEO of Havas Worldwide Canada after more than five years as president and CEO of Palm + Havas, a role she took over after the agency was rebranded from Palm Arnold in 2009 following Havas' purchase the year prior.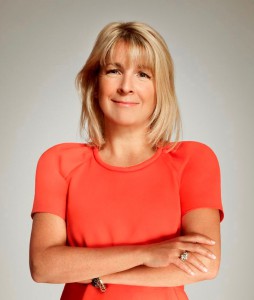 The Havas operations in Canada are being integrated under the Havas Village model, a structure that has been adopted in 22 other markets. First established in Paris in 2012, Havas Village has since been applied to offices in London, Singapore and New York, among others. It brings all of Havas' assets and staff together under a single organization, removing barriers to inter-office and department collaboration and making resources more readily available to clients.
This means Havas Worldwide Toronto, Palm + Havas, Havas Media, as well as the company's digital and analytics departments have all been consolidated into a single agency and a single brand. As of right now, there are no layoffs planned as a result of the consolidation. Bouthillier adds that the company will be finalizing a major acquisition before the end of the year, to be rolled out in 2015.
"After rolling this out in 22 markets and making sure the concept is well-aligned, we looked at Canada and it was defined as one of Havas' top ten potential markets," Bouthillier tells strategy. "We also looked at the Canadian market, and thought Village was the best [way to reach it]. Not operating as two separate entities and offices means having the resources and maximizing allocations for client need and for new business."
The leadership team of Bouthillier and Pak will work in collaboration with Alex Chepovetsky and Tom Olesinski, who will continue to lead Havas' digital and media offerings, respectively. Bill Sharpe, current chairman of Havas Worldwide Toronto, will step down at the end of the year.
Pak says the ability to work across platforms in the new Havas model was the main factor in drawing her away from Facebook after only one year. "You've seen a lot of great ideas that show creativity really is harnessed by technology and media these days," Pak says. "We're seeing this globally with the other Villages that Havas has implemented: working with media and digital hand in hand from the very beginning in order to come up with best possible idea regardless of what the channel is, is a huge advantage. We're able to talk about a mobile app or wearables or design or any number of business challenges and objectives that our clients have, because at the core we're able to act as one collaborative team."
Havas Worldwide Canada's current clients include Hershey, Home Hardware,
Couche-Tard
, Loblaws and, until the end of the year,
Volkswagen
.


Read more: http://strategyonline.ca/2014/12/01/exclusive-havas-integrates-canadian-operations-hires-helen-pak/#ixzz3KiRWPYmC